Our Team
« Back to Team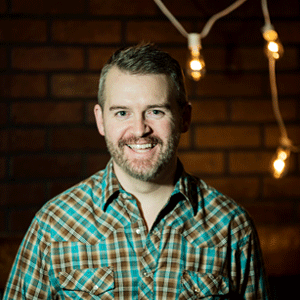 Rob Russo
Graphic Designer
Rob is the graphic designer and social media manager at River Ridge, responsible for creating appealing visual imagery for various ministry needs.
Prior to joining the staff, Rob worked with small businesses including local coffee shops & restaurants, gyms, health & wellness coaches, photographers, as well as big brands such as Avocados From Mexico and WV Tourism.
Rob has a heart for church media and worship, and is passionate about using his creativity as an avenue to glorify God.
Rob grew up in South Charleston and has a B.S. in Communications from the University of Tennessee, Knoxville. When he's not designing or studying the latest social media trends, Rob can be found at the local coffee house or the family homestead with his wife, three girls, and their flock of chickens.