River Ridge Teays Valley
No In-Person Gatherings for Sunday, October 25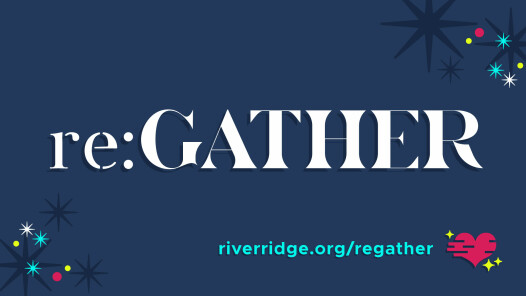 We have said from the beginning that safety is our top priority, and we remain committed to doing our best to minimize the spread of COVID-19 infections. We have been informed that a couple of people who attended last Sunday have tested positive for COVID.

The local health department has completed its contact tracing and we've followed their recommendations for additional sanitizing in the building. However, out of an abundance of caution and in consultation with medical professionals and local health officials, we have decided to cancel all in-person ministry gatherings for this coming Sunday, October 25, and move our services to online only.

At this time, we believe that it will just need to be for this week, We will continue to monitor the situation and keep you informed of any changes.
---
Sunday registration no longer required for attendance.


Beginning Sunday, November 1st, 2020, pre-registration for adults and kids/students will no longer be required for church attendance. We will continue to monitor attendance trends and if capacity becomes a concern, we will respond accordingly.

For Parents, please plan to arrive in time to stop by the self-check-in kiosk to print your child's name tags. The self-check-in kiosks will be spaced with social distance in the south lobby. New families my pre-register their children for a more streamlined registration for first-time guests.
First-Time Guest Preregistration Form
We will be offering a limited reopening of weekend services at a reduced capacity and following recommended distancing guidelines (meaning no Ridge Kids, Student Ministry, coffee, or socializing in the lobbies).
We are committed to doing our best to minimize the risk of spreading COVID-19 infection. Safety is our top priority – not just for attendees, but for our staff and volunteers as well.

As we re-gather for in-person services, we are ready for you. We've given careful consideration of all elements of the experience to ensure proper cleaning, sanitization, and physical distancing.

We understand some may not feel comfortable coming back on Sundays, and that is okay! We do recognize there are some with underlying health risks, and some who may not feel comfortable re-gathering at this time. We will continue to offer an excellent online weekend experience that will encourage and inspire next steps of faith for your entire family.
For those ready to return, we've implemented some changes and guidelines for your safety.
HERE'S WHAT WE'RE DOING:
Enhanced and more frequent cleaning and sanitizing in all areas, both before and after every service.
Recommended social distancing guidelines will be in place, including reduced seating capacities and increased distance between rows.
A quick temperature check will take place at the entrance to the building.
We are creating a low-touch experience.

Designated entry doors will be propped open.
Service guides will not be distributed.
Offering buckets will not be passed. We encourage giving electronically or in the offering boxes as you leave the auditorium.
We're discouraging handshakes and hugs, but encouraging waves and smiles
Water fountains will be closed and coffee and donuts will not be served
In accordance with state-wide mandates and health guidelines and in order to care well for each other, masks or face coverings will be required inside the building. A limited number of masks will be available if you do not have one.

Our Guest Services Team will dismiss by section at the end of the service so that we can allow everyone to leave in an orderly and distanced fashion.
HERE'S HOW YOU CAN HELP:
Maintain good social distancing at all times

Wash and sanitize your hands often. Hand sanitizing stations are located throughout the building and at key entry points.

You are encouraged to sit only with family or with those you have already been regularly interacting within your social circles. We ask that you leave two empty seats between groups.

Refrain from congregating in the lobby. Instead, we ask that you use the Outdoor Lobby (under the canopy near Taco Bell) to meet and talk at a socially safe distance.
We ask that for your safety and the safety of others, you remain home and join us online, if you answer "Yes" to any of the following:

Have been experiencing symptoms of a cough, shortness of breath, loss of taste or smell, or fever in the last 14 days.
Have been exposed in the past 14 days to someone with COVID-19.
You are a part of a vulnerable group. The CDC has outlined those that are part of the high-risk people group. Please visit their site here to see if you fall into that group.