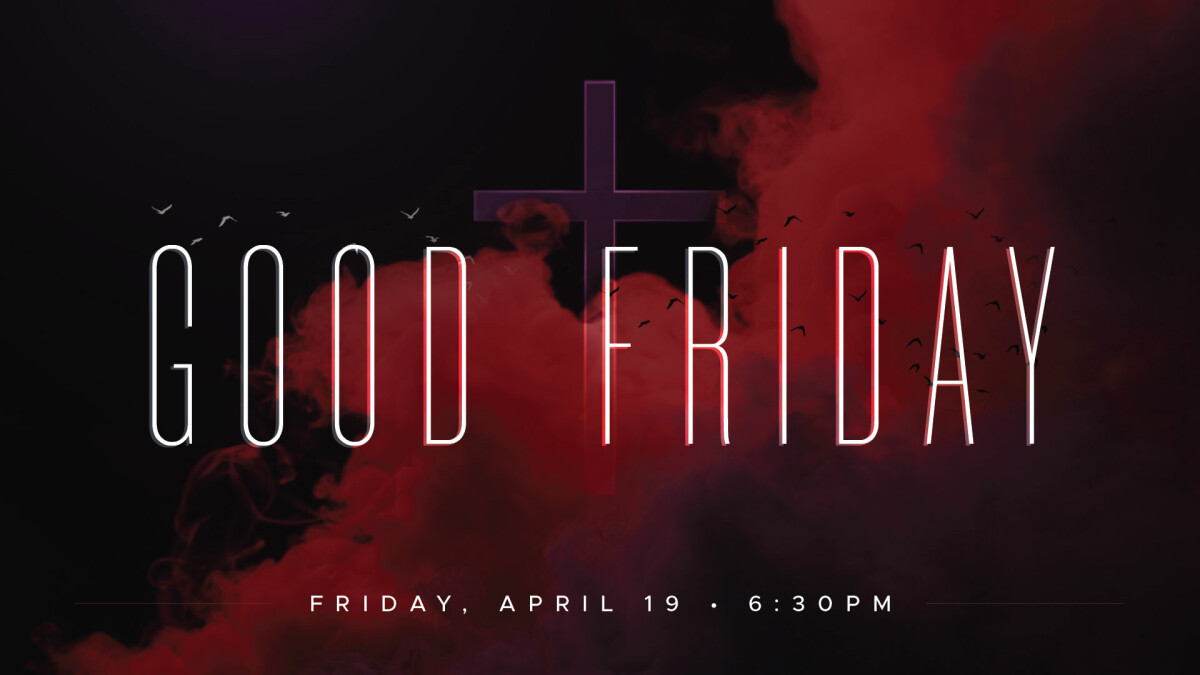 Friday, April 19, 2019, 6:30 PM - 7:30 PM
Join us Friday, April 19 at 6:30 pm for a Good Friday worship service at both campuses. This will be an evening of worship, communion, and reflection on the life and death of Jesus.
Childcare will be provided for ages 7 years (1st Grade) and younger. Registration is required!