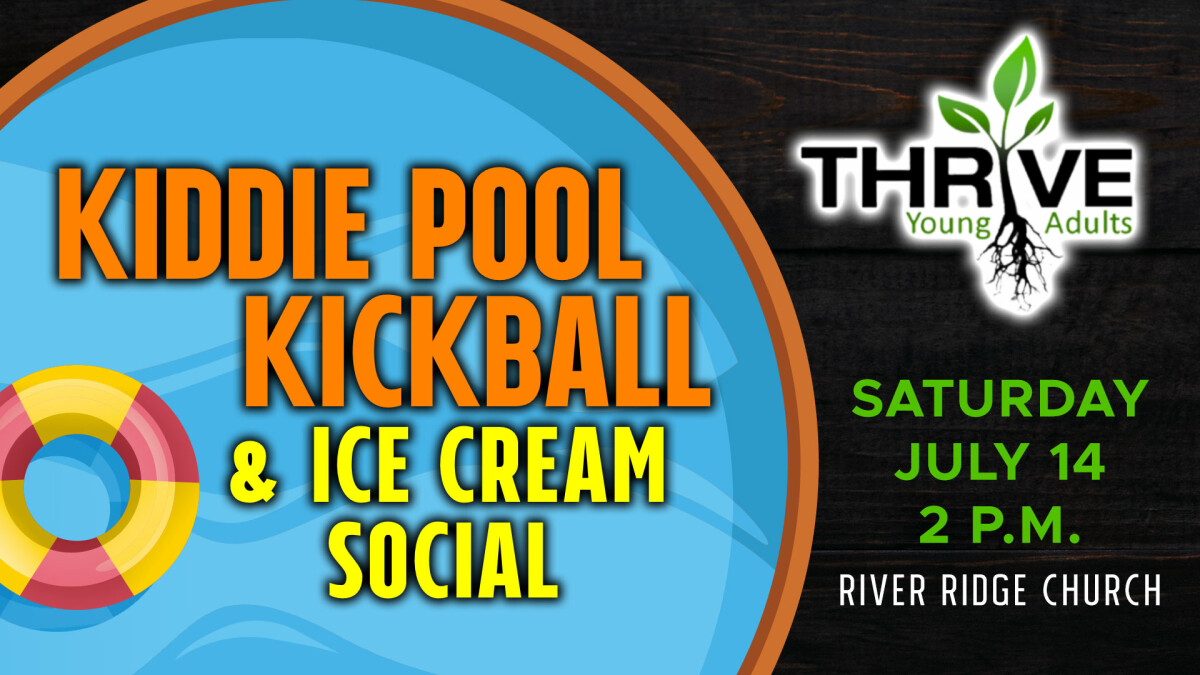 Saturday, July 14, 2018, 2:00 PM - 5:00 PM
The 3rd Annual Kiddie Pool Kickball & Ice Cream Social is coming up!
Join us for a sun-splashing afternoon of Kiddie Pool Kickball at River Ridge Church on Saturday, July 14th at 2:00 PM. Come prepared to get wet and have a great time! Childcare will be provided. For more information email or visit www.facebook.com/groups/thriverrc.