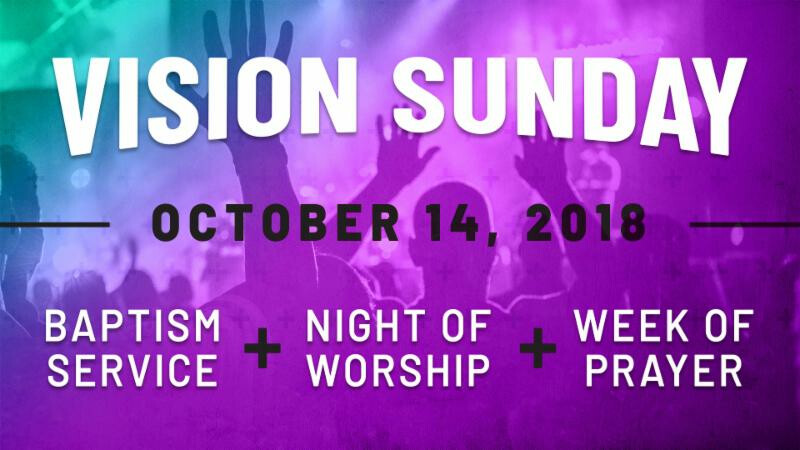 Sunday, October 14, 2018
This Sunday, October 14, we are going to take a break from our normal Sunday services to have an amazing service called Vision Sunday. We will be celebrating everything that God has done at River Ridge as well as baptizing a lot of people! It will be a great Sunday that you will not want to miss it! We will be kicking off a church-wide week of prayer of intentionally praying Monday through Friday as an entire church.

The whole family is invited to join us on Sunday evening at 6:30pm for a Night of Worship to kick off the Week of Prayer. Childcare will not be provided but children are encouraged to come, worship and pray.