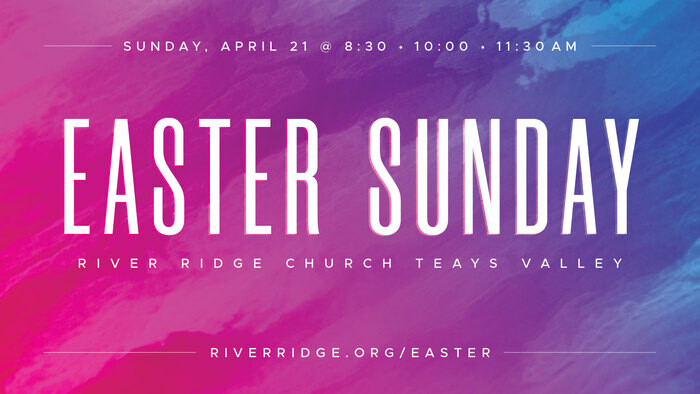 Sunday, April 21, 2019
We invite you to join us at our Teays Valley Campus on Sunday, April 21 as we celebrate the resurrection of Jesus on Easter Sunday. We will offer three services - 8:30 am, 10:00 am or 11:30 am.

8:30 am Service Registration: In order to make room for new guests during our peak service times in Teays Valley, we are asking for 200 families to consider attending the 8:30 am service. To help us plan, please click here to fill out the form and register for the 8:30 am service.