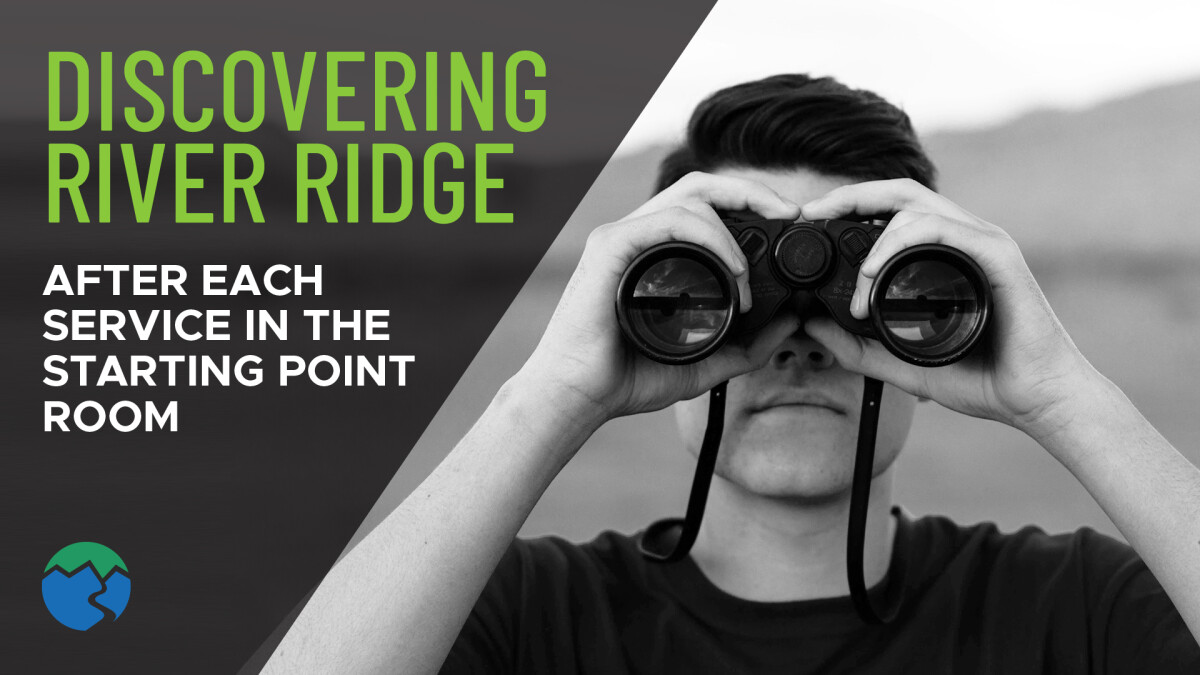 Sunday, November 10, 2019
Charleston Campus
Are you new to River Ridge?
Do you want to find out more about who we are and what we believe?
Discovering River Ridge is a class designed to learn more about the church. Join us Sunday, November 10, in the Starting Point room after each service. A pastor will be on hand to answer any of your questions.