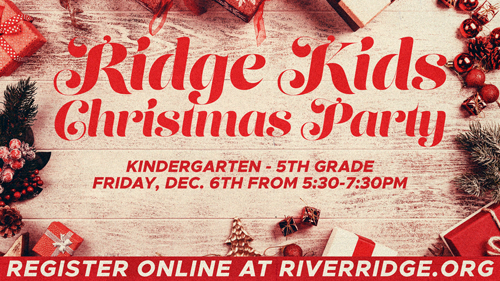 Friday, December 06, 2019, 5:30 PM - 7:30 PM
RidgeKids K-5, put on your favorite pajamas and join us in the Theater for a movie night with friends! We'll have pizza and popcorn and lots of fun on Friday, December 6 from 5:30-7:30pm.
Please bring a new blanket that will be given to the homeless who will be spending cold nights at the United Way's warming center this winter. *If unable to bring a blanket, please bring packets of hand warmers.