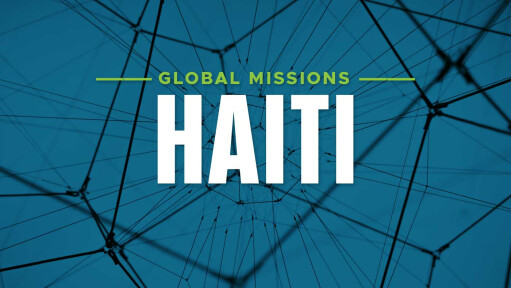 History
River Ridge Church partners with both Young Life and Disciples Village as they minister in Haiti. With successful trips in the last few years serving in both medical and service related missions, these trips have been life-changing and very diverse in how they utilize the people who go. A trip to Haiti will consist of ministering at an orphanage and a Christian school, assisting in light construction, serving the local church ministry and supporting local Young Life leaders.
"My heart was broken, my eyes shed tears, my arms held babies and hugged children, new friendships and relationships were built, and the Lord changed my life forever. The Haitians are very strong in their faith even with the many obstacles they face – they truly DEPEND on God for EVERYTHING! I went with this idea that I would be going to help THEM, but I was the one who was helped most. There is not a day that goes by for me that I don't see a beautiful Haitian smile in my mind and thank the Lord for stirring my soul and convicting my heart to spread the Haitian lifestyle with others in order to help my friends there."
Young Life Haiti
Unemployment, hunger, corruption, lack of education and healthcare…you name it, Haiti is last on the list — the poorest country in the western hemisphere. There are 5,000,000 young people, half the population, under the age of 20. Kids attracted by gangs and drugs. Kids influenced by voodoo and subject the human trafficking. Kids looking for role models and seeking hope and answers to their suffering and needs. Very few organizations are focusing on teens in Haiti. Most focus on orphans and aid. This is the landscape that Young Life leaders enter. Established in 1999, Young Life Haiti staff and leaders reach out to nearly 7000 young people across the country each year, investing in student's lives and sharing the gospel of Jesus Christ.
Young Life has grown to over 40 ministries in communities across Haiti with over 200 trained YL leaders meeting and influencing kids. In the summer of 2017, nearly 1500 went to Camp to hear the greatest story ever told. Hundreds made new commitments to Christ and over 2000 are in discipleship groups.
Serve in Haiti with River Ridge & Young Life
River Ridge partners with Young Life's Haitian staff and leaders to come alongside and support them in their efforts to improve their country and share Christ with others. As a team, we work together in partnership with the staff to develop a plan to make the best use of our gifts, talents, and resources to meet a current need in Haiti. This may look like a construction project, a community development project, a skill training project, etc. We need all types of people and trust the Lord to put together just the right team. Please consider joining us for an incredible ministry experience.