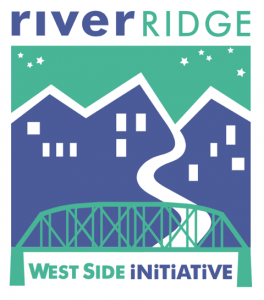 Second Avenue Center Virtual Homework Buddies needed for Fall Semester! - Click to learn more!
The Great Commission extends to the ends of the earth, but it always begins at home. Over the next two years, we want to see God use River Ridge to bring the hope and joy of Jesus to the West Side of Charleston. God has been opening doors for us to partner with some local ministries, and we believe that God is calling River Ridge to greater involvement in reaching the poor, the powerless, and the next generation. We envision establishing a mission outpost in the West Side community to provide a holistic understanding of the Gospel through mentoring, tutoring, financial training, and recreational opportunities.
STATISTICS
Median income of $16,005
36% of families live below the poverty level
Only 22% of kids are raised in a two-parent home
30% of families receive food stamps
Over 50% high school dropout rate
West Side Elementary has the lowest test scores in the county
"The biggest challenge that many kids on the West Side face is their home life. A big part of the solution is adults who are willing to love and care for kids on a consistent basis in the name of Jesus." – Reverend James Ealy
"The West Side of Charleston is very unique. It is the part of Charleston that needs the most financial help, the most mentoring help and it needs male role models more than anything. It needs you." – Danny Jones
"River Ridge volunteers have been invaluable in all that they have done to aid our efforts in bringing our communities together." – Richard Clendenin, Program Director at North Charleston Community Center.
Homework Buddies
Learn More!2nd Avenue Remodel
Learn More!