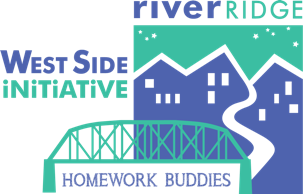 What is it?
Homework Buddies is an opportunity to be involved with a young person on the West Side of Charleston. It will involve helping with homework and building relationships. You will be assigned a small group of students. Your role will be to help them complete their homework. Adults or high school students may be Homework Buddies.
We believe that learning is a two-way street. The kids will learn from you as you help them with their homework. You also will have the opportunity to learn from kids as you build a friendship with them.
What is the time commitment?
You will volunteer one time a week for 60 to 90 minutes. If you commit to this, it is essential that you follow through. One of the difficulties that kids on the West Side face are adults who bounce in and out of their lives. To start and not continue will hurt more than help.
What days? What times? Where?
Our goal is to provide Homework Buddies Monday through Thursday. We are partnering with the Second Avenue Community Center providing homework help from 3:00 pm to 4:00 pm Monday through Thursday.
Will there be training?
It will be "apprentice-style training". You will work alongside a homework buddy until you feel comfortable working on your own. We will equip you with tools both to help with homework and build relationships.
What age kids will I be working with?
Elementary and Middle School
Will there be a Christian element to Homework Buddies?
There will not be a formal presentation of the Gospel, but our desire is that God would present opportunities to share the love and hope of Christ as we build friendships. Paul said it so well in 1 Thessalonians 2:8 when He said: "We were delighted to share with you not only the gospel of God but our lives as well."
How do I sign up?
You can sign up right here! Homework Buddies sign up