BALANCED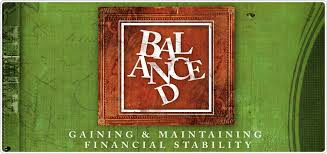 Balanced is a 6 part group study by Andy Stanley filled with insightful perspectives and practical exercises to build a biblical foundation for every aspect of your finances.

Study Overview
Can you be unbalanced financially and still be a devoted follower of Christ? What does it even mean to be financially balanced? In this 6-part study, you'll be challenged to examine what you really believe about finances and faith:
What does the Bible say about money?
Can you survive without debt?
Are you content with what you have?
Are you giving God your leftovers?
Where: River Ridge Church Teays Valley
When: Sunday from 6:30-8:00 pm
Start: Feb 10
How Long: 6 weeks
Cost: $15
Questions: contact Blair Hayes
---
THE TALKS

The Talks is a 6 part group study by Barrett and Jennifer Johnson through a parent's guide to critical conversations about sex, dating, and other unmentionables.
Study Overview
Every parent fears having "the talk." But what many fail to realize is that one conversation isn't enough. Your kids need so much more! The home must become a place where your family can talk comfortably and honestly about sex and relationships. The Talks will help you to… *Focus on 15 conversations that every family must have about sex and dating. *Lay the right foundation on critical issues with your younger children. *Develop a practical approach to opposite sex relationships for teens. *Find healing from your own past so you can help your kids make wise choices. If you remain passive on these issues, your kids will likely assimilate into a sexually-charged culture that is severely broken…and their eventual marriages will suffer. But wise parents will start having these conversations sooner, more often, and in more detail than most people have ever considered. The Talks will show you how.
Where: River Ridge Church Teays Valley
When: Wednesday from 7:00-8:30 pm
Start: March 6
How Long: 6 weeks
Cost: $15
Questions: contact Blair Hayes
---
DIVORCE CARE
Study Overview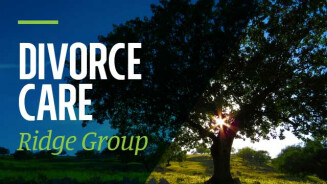 Most people will tell you that separation and divorce are the most painful and stressful experiences they've ever faced. It's a confusing time when you feel isolated and have lots of questions about issues you've never faced before.
DivorceCare groups meet weekly to help you face these challenges and move toward rebuilding your life. Each session has two distinct elements:
A Seminar with Experts
During the first 30–40 minutes of the meeting, each DivorceCare group watches a video seminar featuring top experts on divorce and recovery subjects. These videos are produced in an interesting-to-watch television magazine format featuring expert interviews, real-life case studies and on-location video.
A Support Group with Focus
After viewing the video, DivorceCare group participants spend time as a support group, discussing what was presented in that week's video seminar and what is going on in the lives of group members.
Where: River Ridge Church Teays Valley
When: Sunday from 4:30-6:00 pm
Start: January 13th
How Long: 13 weeks
Cost: $15
Questions: contact Blair Hayes