STARTING POINT

Starting Point is an 8-week gathering where your questions about God turn into a conversation about faith. In a Starting Point group, you can discuss your doubts and explore the trickiest topics of faith, free from pressure and judgment.
Study Overview
Everything has a starting point—your life, your relationships, your education, your career.
Sometimes we forget that faith has a starting point as well. For some of us, our faith journeys began in childhood as a set of beliefs handed to us by a parent, teacher, or pastor. Maybe you developed a framework of faith based on personal experience. Or maybe you had no faith at all. Too often, a faith formed in childhood isn't strong enough to withstand the pressures of adult life.
But what if you could find a new starting point for faith?
Where: River Ridge Church Teays Valley
When: Sundays
Start: October 6
How Long: 8 weeks
Cost: $10
Resources: Starting Point Info Video
Questions: contact Blair Hayes
---
TOGETHER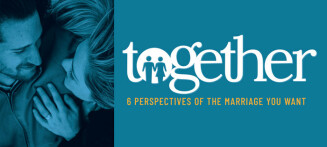 Together is a 6-week study by Chad and Sarah Cobb which combines experiential insights, Biblical teaching and practical assignments to consider the ways we interact with our spouse.
Study Overview
Can my marriage be more fulfilling? How can we be happy again? Can I get the butterflies back? Is there a way to stop fighting all the time? Can we have more fun together?
Together is a Bible study by Chad and Sarah Cobb that looks at the building blocks of a Biblical marriage. This study will include preparatory questions, small group discussion, teaching, homework, and laughter as we consider the ways we interact together:
Eye to Eye
Face to Face
Fist to Fist
Back to Back
Shoulder to Shoulder
Bellybutton to Bellybutton.
If you desire to get the most out of your marriage, join us for 6 weeks as we consider how to find purpose, how to add strength, and how to have fun together in this God-given relationship.
Where: River Ridge Church Teays Valley
When: Sunday from 6:30-8:00 pm
Start: October 13
How Long: 6 weeks
Cost: $0
Questions: contact Blair Hayes
---
BALANCED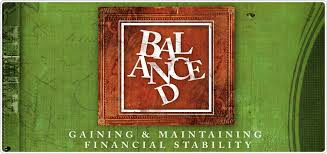 Balanced is a 6 part group study by Andy Stanley filled with insightful perspectives and practical exercises to build a biblical foundation for every aspect of your finances.

Study Overview
Can you be unbalanced financially and still be a devoted follower of Christ? What does it even mean to be financially balanced? In this 6-part study, you'll be challenged to examine what you really believe about finances and faith:
What does the Bible say about money?
Can you survive without debt?
Are you content with what you have?
Are you giving God your leftovers?
Where: River Ridge Church Teays Valley
When: TBD
Start: October 2019
How Long: 6 weeks
Cost: $15
Questions: contact Blair Hayes
---
THE ART OF PARENTING

Art of Parenting is an 8 session, video-driven small group series designed to help parents raise their children from a biblical foundation.
Study Overview
Being a mom or dad is one of the most rewarding jobs you'll ever have. And one of the most challenging. The baby that won't sleep grows into a toddler that won't eat who becomes an adolescent that won't communicate. Not every day is a bad day, but all parents need some help and encouragement along the way.
During the Art of Parenting, we will cover subjects like:
The Goal of Parenting
Forming Character
Understanding Identity
Preparing for Mission
Where: River Ridge Church Teays Valley
When: Wednesdays
Start: October 9
How Long: 8 weeks
Cost: $12.50
Resources: Art of Parenting Info Video
Questions: contact Blair Hayes

Register for The Art of Parenting
Other Short Term Groups:
Divorce Care
DivorceCare is a friendly, caring group of people who will walk alongside you through one of life's most difficult experiences.
Interested in this Short Term Group? Contact Blair Hayes
The Talks
The Talks is a short term group study that will guide parents through critical conversations about sex, dating, and other unmentionables.
Interested in this Short Term Group? Contact Blair Hayes