STARTING POINT

Starting Point is an 8-week gathering where your questions about God turn into a conversation about faith. In a Starting Point group, you can discuss your doubts and explore the trickiest topics of faith, free from pressure and judgment.
Study Overview
Everything has a starting point—your life, your relationships, your education, your career.
Sometimes we forget that faith has a starting point as well. For some of us, our faith journeys began in childhood as a set of beliefs handed to us by a parent, teacher, or pastor. Maybe you developed a framework of faith based on personal experience. Or maybe you had no faith at all. Too often, a faith formed in childhood isn't strong enough to withstand the pressures of adult life.
But what if you could find a new starting point for faith?
Where: River Ridge Church Teays Valley
When: TBD
Start: TBD (Feb - March)
How Long: 8 weeks
Cost: $10
Resources: Starting Point Info Video
Questions: contact Blair Hayes
---
BALANCED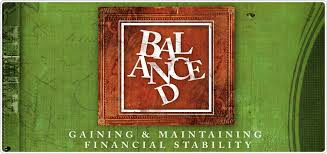 Balanced is a 6 part group study by Andy Stanley filled with insightful perspectives and practical exercises to build a biblical foundation for every aspect of your finances.

Study Overview
Can you be unbalanced financially and still be a devoted follower of Christ? What does it even mean to be financially balanced? In this 6-part study, you'll be challenged to examine what you really believe about finances and faith:
What does the Bible say about money?
Can you survive without debt?
Are you content with what you have?
Are you giving God your leftovers?
Where: River Ridge Church Teays Valley
When: TBD (Feb-March)
Start: October 2019
How Long: 6 weeks
Cost: $15
Questions: contact Blair Hayes
---
THE ART OF PARENTING

Art of Parenting is an 8 session, video-driven small-group series designed to help parents raise their children from a biblical foundation.
Study Overview
Being a mom or dad is one of the most rewarding jobs you'll ever have. And one of the most challenging. The baby that won't sleep grows into a toddler that won't eat who becomes an adolescent that won't communicate. Not every day is a bad day, but all parents need some help and encouragement along the way.
During the Art of Parenting, we will cover subjects like:
The Goal of Parenting
Forming Character
Understanding Identity
Preparing for Mission
Where: River Ridge Church Teays Valley
When: Mondays, 6:30 PM
Start: October Feb 10 - March 30
How Long: 8 weeks
Cost: $12.50
Resources: Art of Parenting Info Video
Questions: contact Blair Hayes

Register for The Art of Parenting
---
ROMANS
Study Overview
This short term group will be a survey of the book of Romans. The group will meet at the church and walk through the book together. Romans is a rich book of theology and doctrine. Whether a student has been a believer for 3 weeks or 30 years, a good understanding of the book of Romans can be an incredible tool for their understanding of who Christ is and Christianity.
Where: River Ridge Church Teays Valley
When: Wednesdays, 6:30 PM
Start: Jan 22 - May 13
Questions: contact Blair Hayes

---
Other Short Term Groups:
Divorce Care
DivorceCare is a friendly, caring group of people who will walk alongside you through one of life's most difficult experiences. Register for Divorce Care - Click here.
Interested in this Short Term Group? Contact Blair Hayes
The Talks
The Talks is a short term group study that will guide parents through critical conversations about sex, dating, and other unmentionables.
Interested in this Short Term Group? Contact Blair Hayes