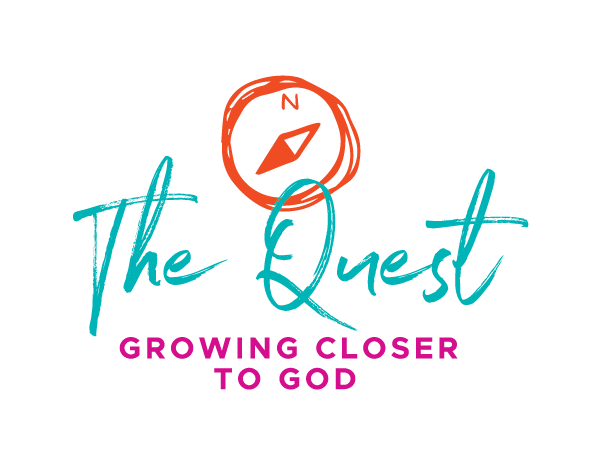 The Quest Challenge for Women
Girls of all ages are challenged to pursue questions of faith with their friends, daughters, neighbors and groupies. There are several ways to participate and plenty of women willing to connect. Complete The Quest study, earn the goodies, grow your faith.
There are 3 ways to participate:
#1. Grab your daughters, your neighbors, fellow sports moms, or a few women you just want to hang with and circle up! Plan a time to sit or walk together every couple weeks as you talk about what God is teaching you. You wanted to plan time with those girls anyhow, so now you have an excuse!
#2. If you're not sure who to connect with, there will be 2 groups meeting at the church on Tuesdays. One in the morning at 9:30 and the other in the evening at 6:30. You can join us here! Groups will meet every other Tuesday starting June 12th. Or if you want help connecting to another group, we can do that too.
#3. If you are just not able to make a group work this summer, complete the challenge on your own.
Quest Challenge for Kids
This summer, our RidgeKids will be going on a Quest for a deeper relationship with God. The Quest is an activity book that will provide your child with 30 separate daily readings to help them take a step in their journey with God. There are also some fun activities included each week. The devotional is "proceed at your own pace" but designed with 5 devotionals per week in mind. The completed study should be returned by Sunday, August 12 for a small prize and to earn a ticket in our drawing for a $25 gift card.
Books available in the lobby at Teays Valley for $15 for adults, $7 for kindergarten through 5th graders, and free for ages 2-4.
Register now for the Quest Challenge (Teays Valley Campus) - Click here!