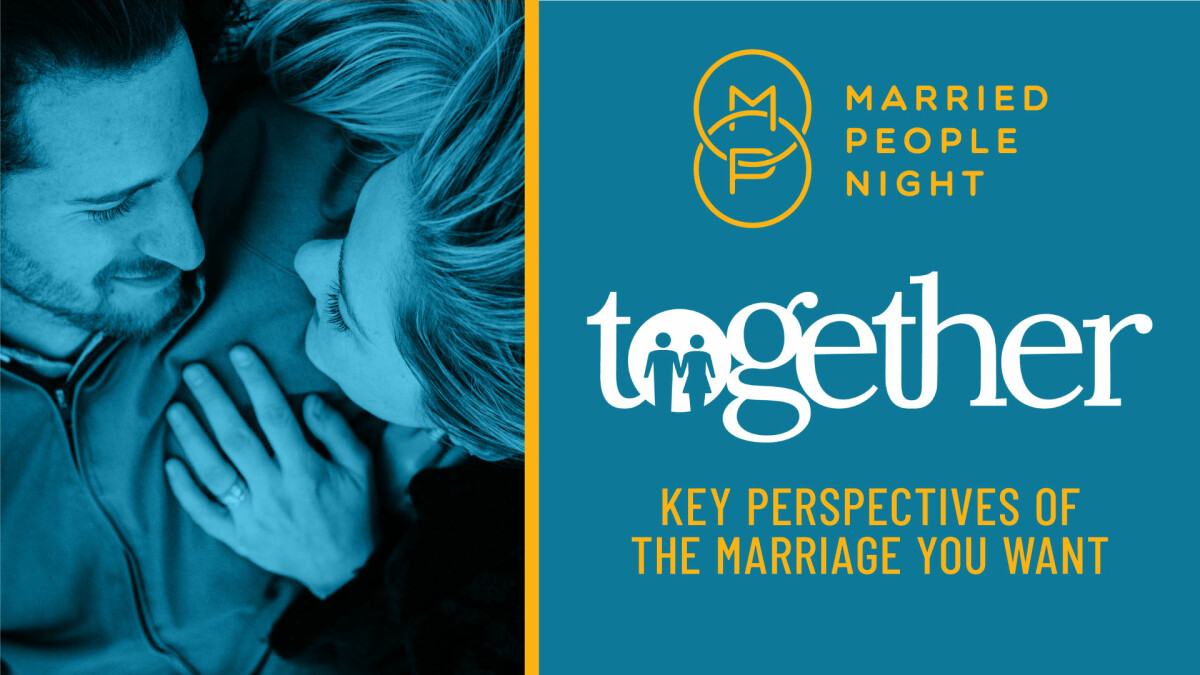 Friday, March 13, 2020, 6:00 PM - 8:00 PM
At River Ridge, we want couples to connect in a real way, in the ways God intended. Join us Friday, March 13, as Chad and Sarah Cobb conclude our Together series on key principles in a great marriage.

These events are always fun and a great way to share an evening of conversation and learning with your significant other.
Invite another couple or consider coming with your home group!
Don't miss Married People Night on Friday, March 13, from 6-8 PM at the Teays Valley Campus. Childcare is provided.

Register Now!
5:45PM Childcare Registration begins
6 PM Food!
6:30-8 PM Program