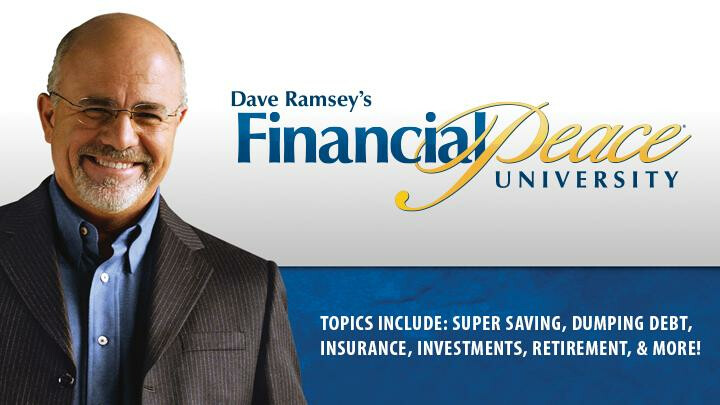 Tuesday, January 29, 2019, 6:00 PM - 8:00 PM
What if you were following a plan for your money that you KNEW worked? With Dave Ramsey's class Financial Peace University, you CAN take control of your money, get out of debt, and create a plan for your future. The details of the class are below:
Financial Peace University
January 29 – March 25 (9 weeks)
Starting Point Room - 6:00pm to 8:00pm
Childcare provided
Cost for class materials is $109.99, paid at the Dave Ramsey web site. There is needs-based financial assistance available if needed. Contact Bruce Moore regarding financial assistance.
Registration is required. Please register and purchase class materials by clicking here.
Questions about the class, please contact Bruce Moore or click here.