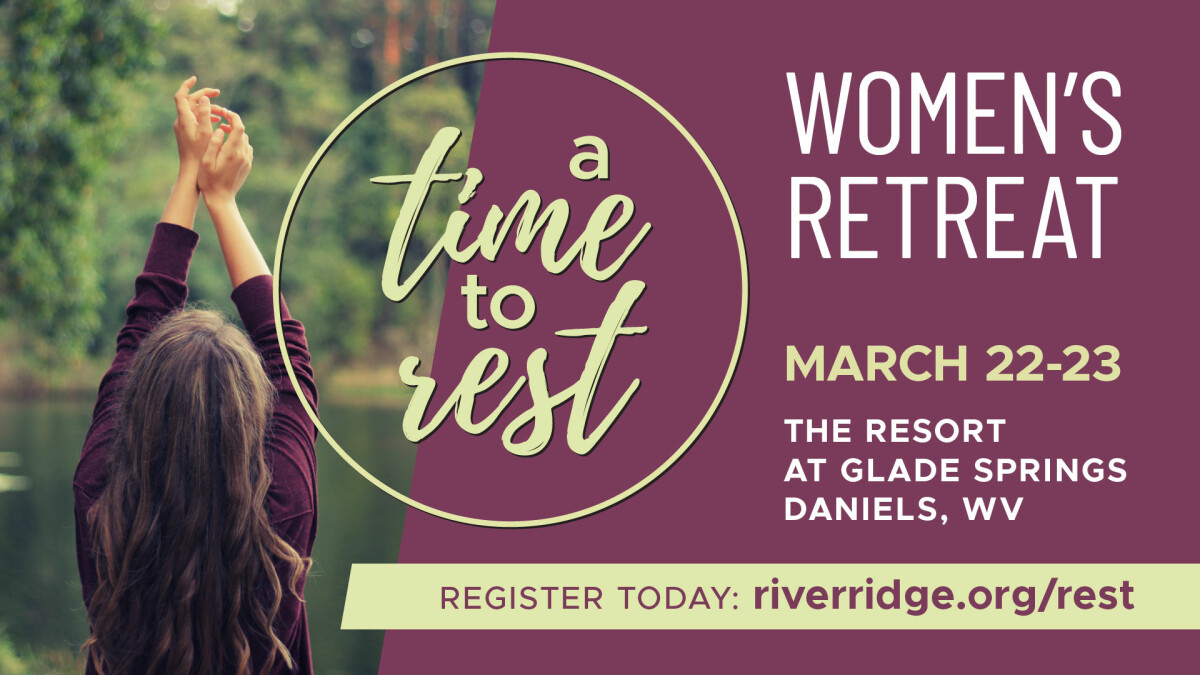 Friday, March 22, 2019
A Time to Rest Women's Retreat
March 22 - 23
The Resort at Glade SpringsDaniels, WV
We all need time to rest and restore our souls. This "A Time to Rest" Women's Retreat is for women who are longing for some time away to be together and to be with Jesus. In the beautiful setting of Glade Springs, we will take time to worship, to pray, to laugh, to rest, and to connect in a deeper way with Jesus and with other women. Any and all women are invited and encouraged to come. Please click here to register for the retreat and reserve accommodations.
Retreat Information:
Please contact Stacy Santen .
Please click here to register.