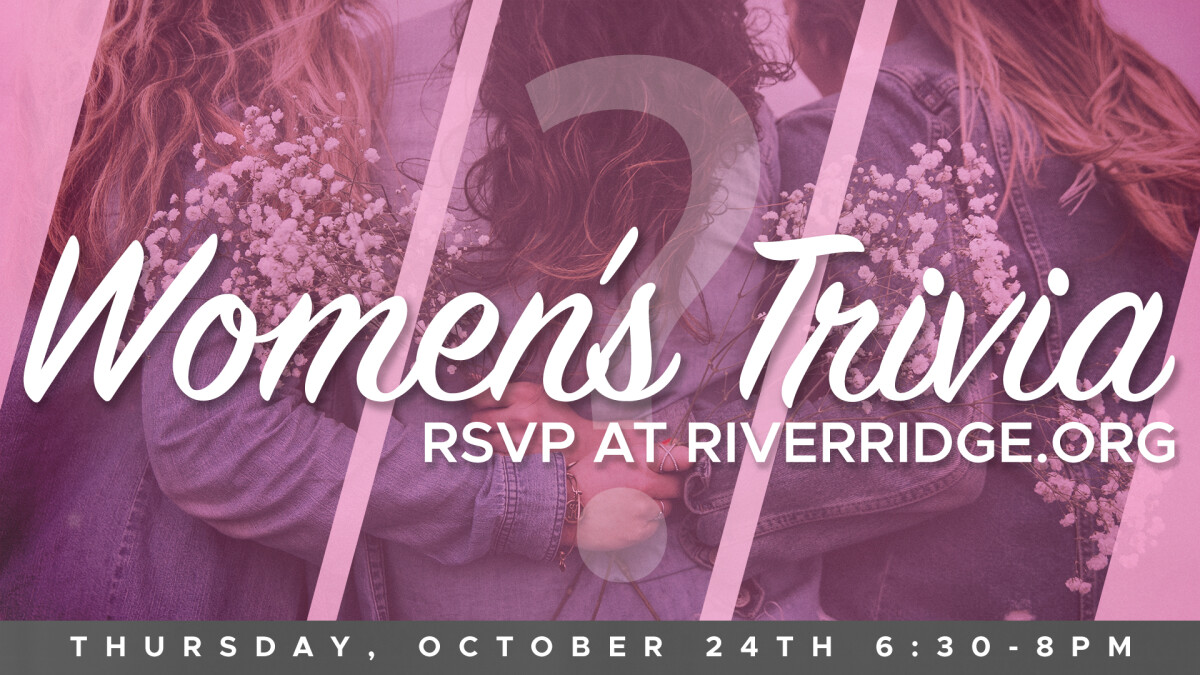 Thursday, October 24, 2019, 6:30 PM - 8:00 PM
All women are invited to River Ridge Charleston's first ever TRIVIA NIGHT on Thursday, October 24, from 6:30-8PM. This will be a fun night of connecting with other women, food, fun, and trivia.
Teams will be organized that evening. Childcare for ages birth-8 is provided with preregistration available on the registration form.