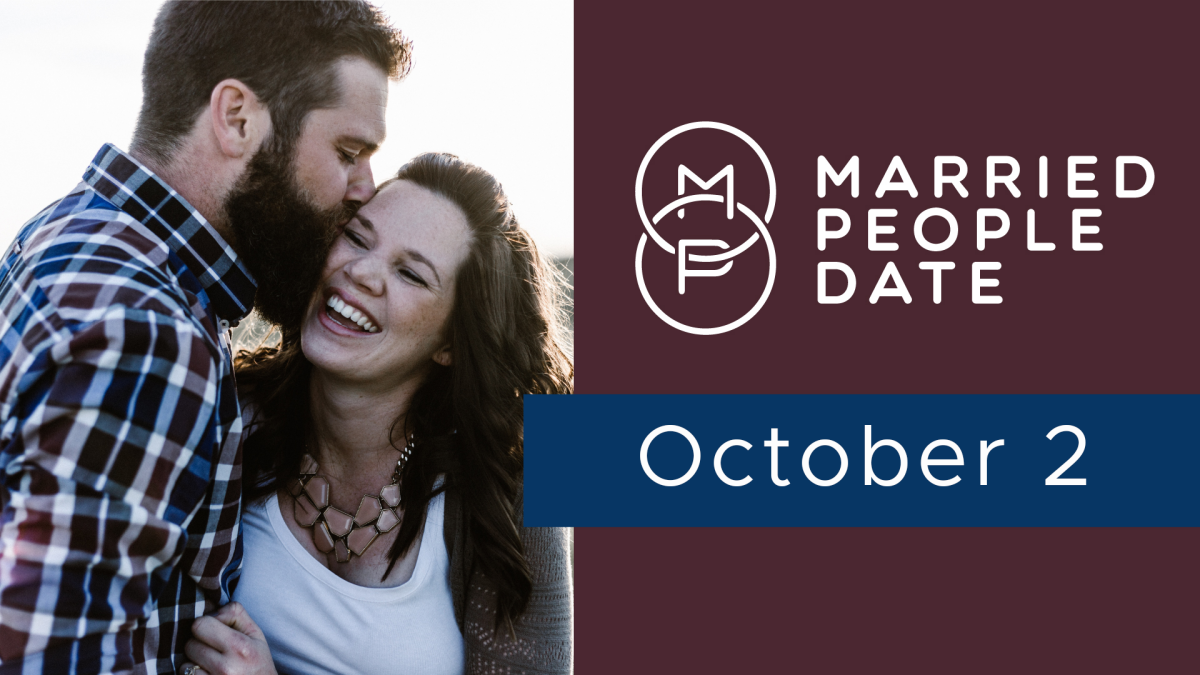 Friday, October 02, 2020, 5:30 PM - 6:30 PM
Date nights are so important. But sometimes we can lose sight of our spouse.

October 2 is an opportunity for married couples to let go of all the other things, and spend some quality time together.

The focus isn't on dinner, or games, or anything at the church.

The focus is on your spouse. On spending quality time with the person you said "I do" to.
No registration required. Just put October 2 in your calendar, find a baby sitter or someone to watch the dog, and pick up your Married People Date packet at the church between 5:30 and 6:30 pm on October 2.
Go on a Married People Date with the love of your life!